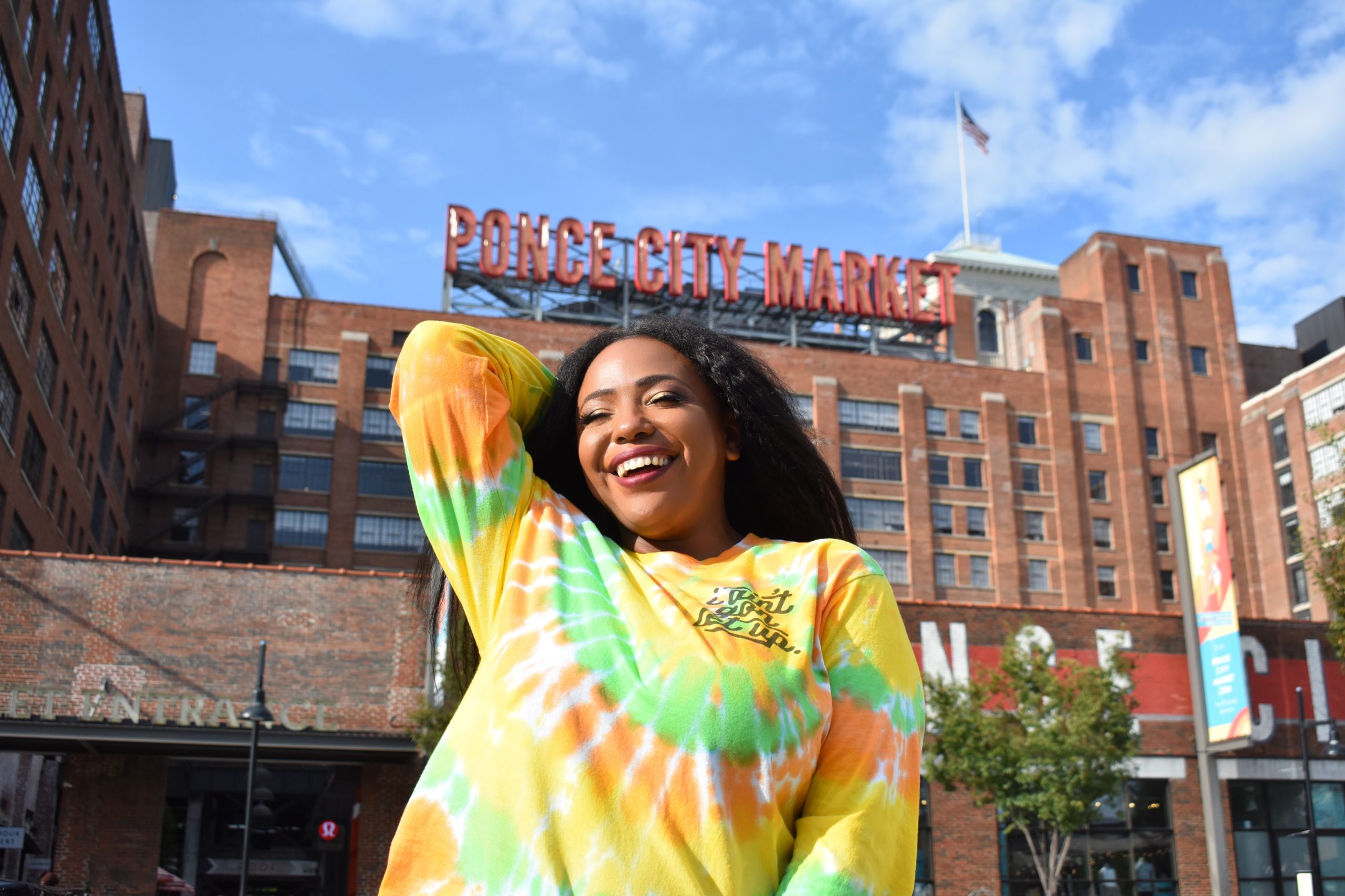 Bombchel
, an "ethical fashion brand" offering contemporary West African clothing, accessories, and more made in Liberia, will open its first shop in the United States at
Ponce City Market (PCM)
in October.
Founder Archel Bernard began her journey in fashion accidentally. An Atlanta-native born to Liberian refugees, Bernard moved to Monrovia, Liberia after graduating from Georgia Tech and began making her own clothing. "People regularly asked her where they could buy her pieces, which led to selling clothing out of her pickup truck and eventually opening a store in Monrovia that later closed due to the 2015 Ebola outbreak," a company spokesperson told What Now Atlanta in an email.
In 2016, Bernard returned to Liberia and opened The Bombchel Factory as a way to help contribute to the rebuilding of the country. With a mission to teach an all-female staff of Ebola survivors how to make clothes, The Bombchel Factory is committed to improving the lives of its staff, "bombchels," by helping them to become self-sufficient through skill-training and education.
"Many of our bombchels are earning salaries for the first time in their lives," Bernard said in a prepared statement. "We see their pride and confidence as they master their new trade."
Bombchel's contemporary clothing is made from authentic, bold African fabrics purchased at local markets in West Africa. At the new PCM shop, visitors will find colorful pieces including dresses, skirts, and jumpsuits, face masks, hand-dyed garments, jewelry, and more made by bombchels in Liberia, as well as capsule collections handmade by Bernard locally, and products from other Black-owned designers.
Located on the second floor of the Central Food Hall, next to Cobbler Union, the shop will solely employ refugees living in Atlanta and feature bamboo accents and a palava hut to bring a bit of West Africa to Atlanta. While an exact opening date has not yet been set, Bombchel's hours will be Monday through Saturday from 11 a.m. to 7 p.m. and Sunday noon to 6 p.m.