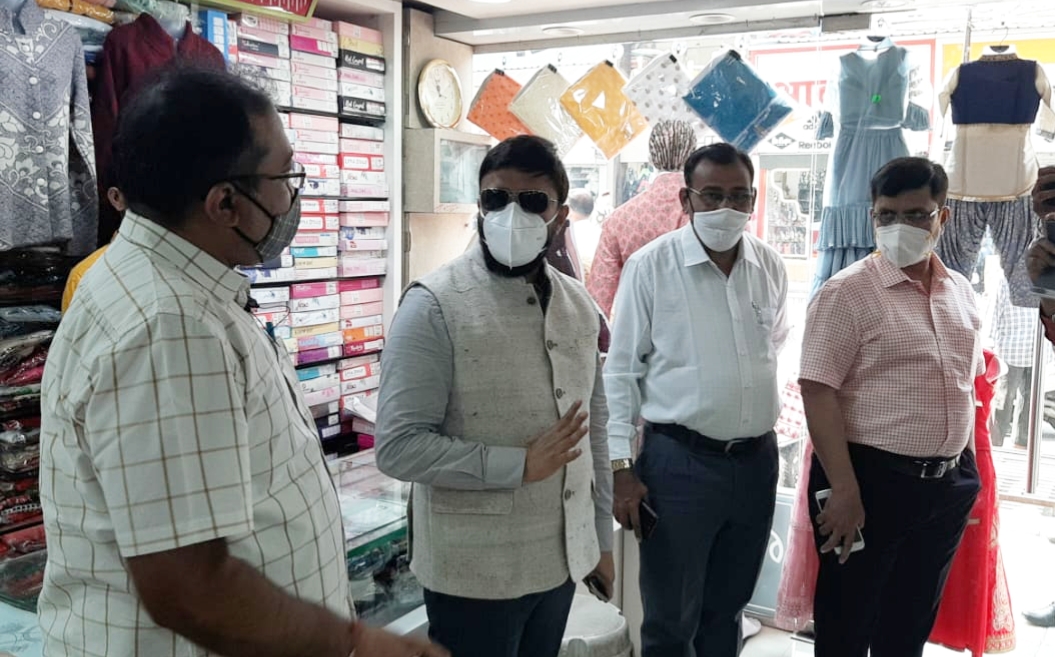 … So there is no need for lockdown in Kalyan Dombivali – Dr. Vijay Suryavanshi
Kalyan on 19th February:
The municipal administration has been on high alert for the last 2-3 days as the number of corona patients in Kalyan Dombivali has been increasing rapidly. On the one hand, while the administration has started taking action against those who do not follow the rules of Kovid, this morning the Municipal Commissioner Dr. The shopkeepers were shocked when Vijay Suryavanshi gave a surprise visit to the vegetable market and various shops. Municipal commissioners noticed that in many places citizens did not wear masks.
Corona patients who were in their 70s a few days ago have been crossing the 100s for the last 2 days in Kalyan Dombivali. Therefore, the municipal administration has also become more vigilant and citizens are constantly being appealed to abide by the Kovid rules. But even after that, some irresponsible citizens are indifferent about wearing masks. Vijay was found in this sudden visit of Suryavanshi.
Crimes will be filed if the hall is crowded.
Besides, the municipal administration is also keeping a close watch on the ceremonies being held at the wedding hall and banquet hall. Vijay Suryavanshi while talking to Palava News.
So no need for lockdown
All citizens should abide by the three principles of Kovid. If the citizens use the triad of wearing masks, social distance and hand washing, there will be no need to lock down again. Suryavanshi clarified this time. He also appealed to the citizens and shopkeepers and establishments to recognize their responsibilities and cooperate with the administration.