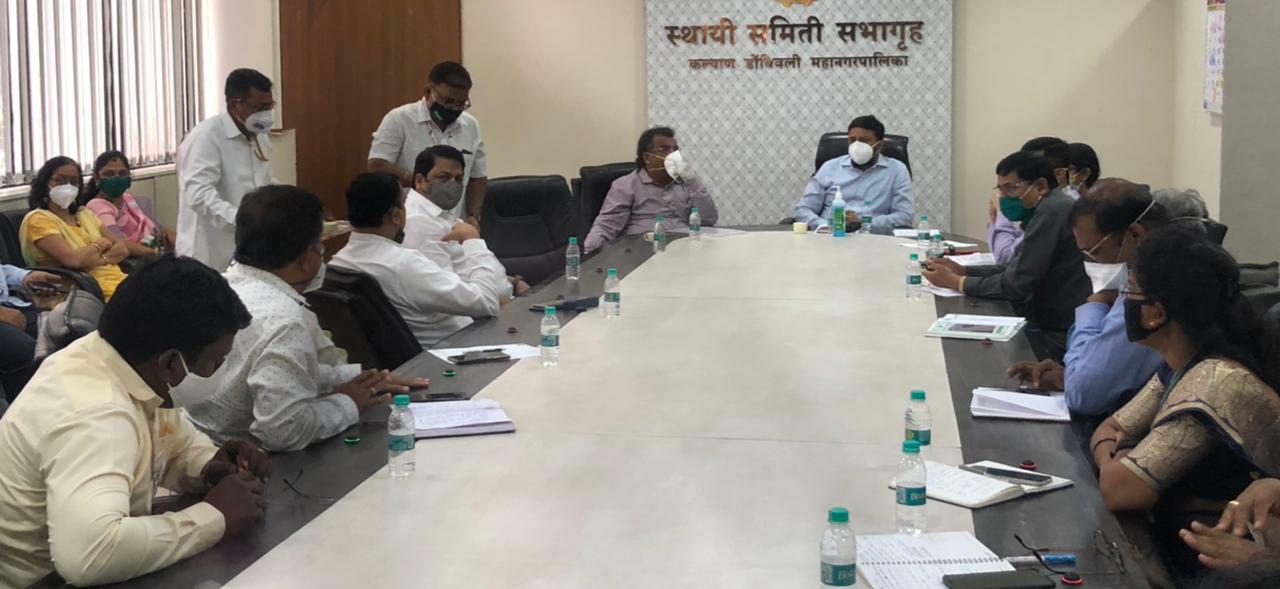 Kalyan Dombivali 17th February:
MLA Dombivali Municipal Corporation Ravindra Chavan has warned that the Kalyan Dombivali Municipal Corporation has deliberately delayed the completion of many civic amenity works in Dombivali city for the last several years. A BJP delegation comprising MLA Ravi Chavan, BJP district president Shashikant Kamble, Rahul Damle, Vikas Mhatre, Mandar Halbe and Shailesh Dhatrak called on Commissioner Dr Vijay Suryavanshi.
Many projects in Dombivali have been undertaken by the Municipal Corporation and despite many years of reversal, the Corporation has not completed them. The 90-foot road in Thakurli has been incomplete for the last three years, the fish market at Dombivali's nose is incomplete, the parking lot at Patkar Plaza east of Dombivali is still not operational. The demand was made by MLA Ravindra Chavan and the BJP delegation. MLA Chavan also said that the citizens have been affected by the poor and unplanned work of Kalyan Sheel Marg and that the road should be audited by VJTI or any other third party organization.
The BJP delegation also alleged that NMC officials leave the work pending with the government without following up. MLA Ravi Chavan clarified that there is no alternative but to take to the streets for the rights of Dombivalikars.