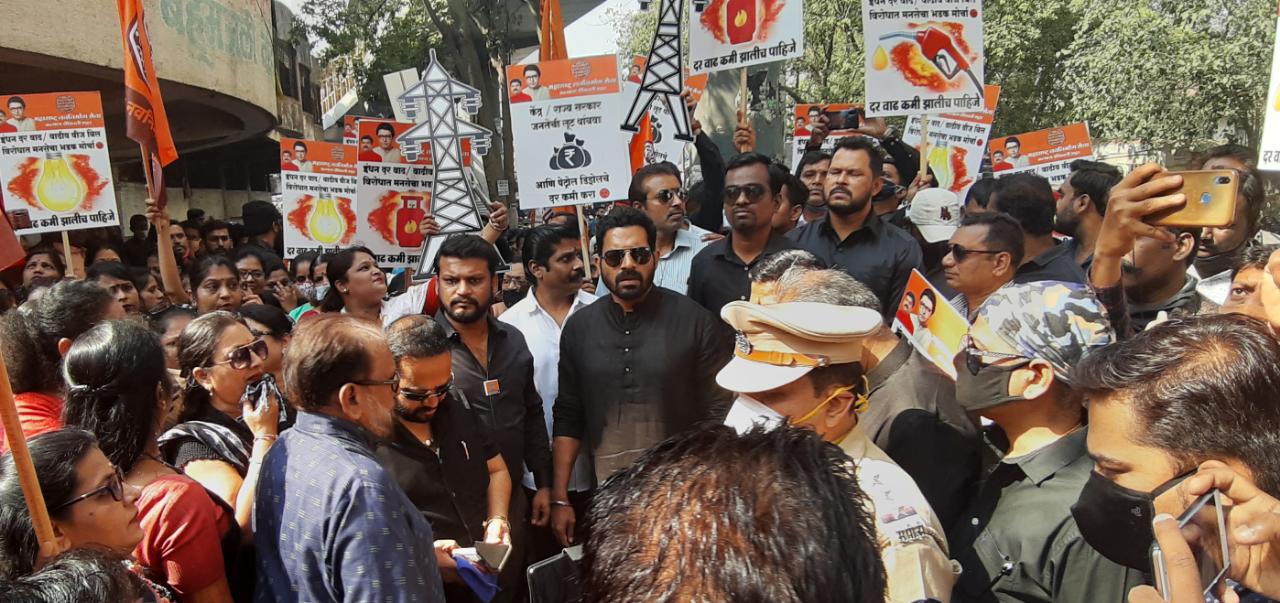 Kalyan / Dombivali on 12th February:
The MNS in Kalyan has taken a stand against the increased rates of petrol and diesel and increased electricity bills. Mansainiks and office bearers dressed in black protested against the government. A large number of women activists participated in the march which was taken out at the Kalyan Tehsildar's office.
On the one hand, the people are suffering due to the increase in petrol and diesel prices, while on the other hand, the common man is literally overwhelmed by the rising electricity bills. The MNS in Kalyan Dombivali has taken an aggressive stance on both these issues. Unjust tariff hike must be canceled, Central Government Hi Hi, State Government Hi Hi, electricity bill hike must be canceled. A delegation from the Morcha met Deepak Adke, Tehsildar of Kalyan and presented a statement of demands to him.
MNS vice president Kaka Mandle, state secretary Irfan Sheikh, former MLA Prakash Bhoir, Kalyan district president Ulhas Bhoir, Prakash Bhoir, Kalyan city president Kaustubh Desai, Dombivli city president Manoj Gharat, Vinod Kene along with Urmila Tambe, Saroj Bhoir, Manda Patil, Kasturi Desai, Deepika Pednekar and a large number of women activists had participated in the march.
Meanwhile, in the run up to the Kalyan Dombivali Municipal Corporation elections, all the major political parties are active in Kalyan Dombivali.