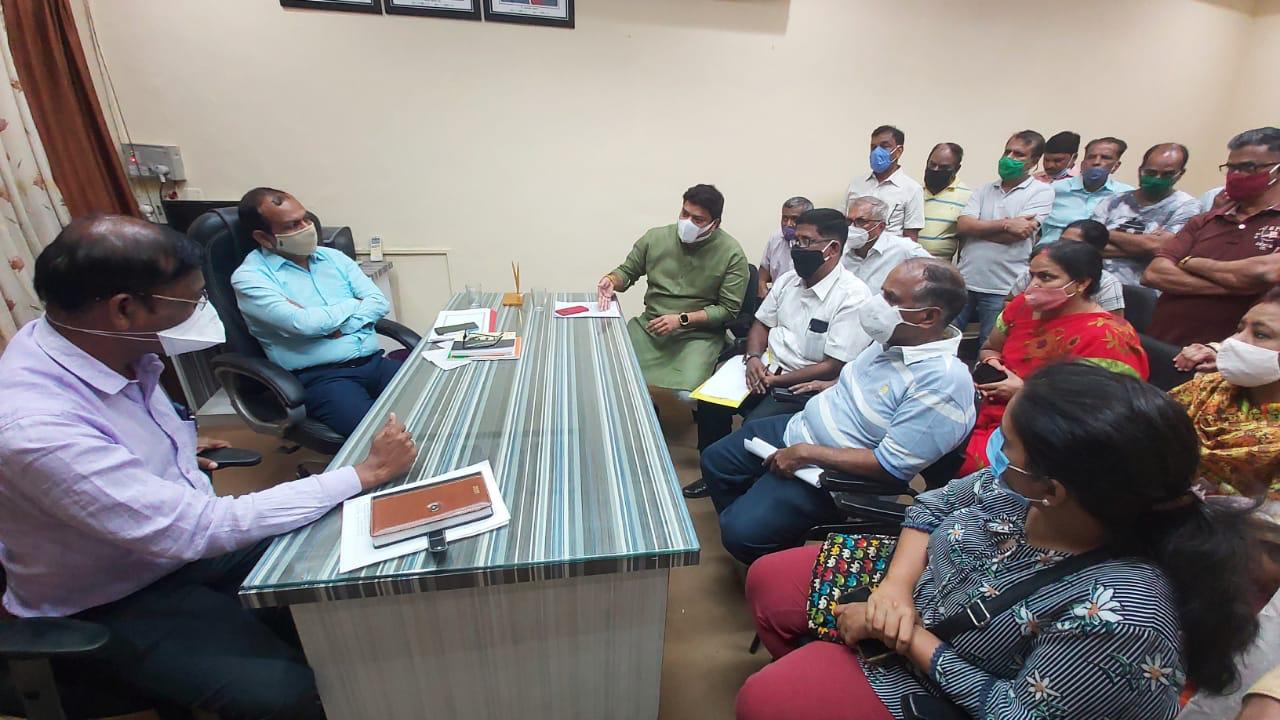 Dombivli on February 25:
Residents of Balaji Garden Society in Dombivli East met MLA Raju Patil on the issue of non-collection of garbage.
The Balaji Garden housing project on Ayre Road, east of Dombivli, has 9 societies and 522 flats with a population of around 2,000. KDMC pays tax of Rs. 55 lakhs every year from this society. However, even after that, the municipal administration is not cooperating with the residents, so the citizens met MLA Raju Patil. Locals said that there was no space for disposal of garbage in the society premises and the stench had spread in the premises as garbage had not been picked up for the last 4-5 days. On the other hand, the citizens expressed their grievances to MLA Raju Patil that they are not cooperating with the municipality even though they are cooperating with the municipality even after sorting the wet and dry waste as per the instructions of the municipality.
Meanwhile, MLA Raju Patil along with the residents met the Deputy Commissioner of Solid Waste Ramdas Kokare and raised this issue before him. It was learned that Kokare had promised to pick up the garbage soon.