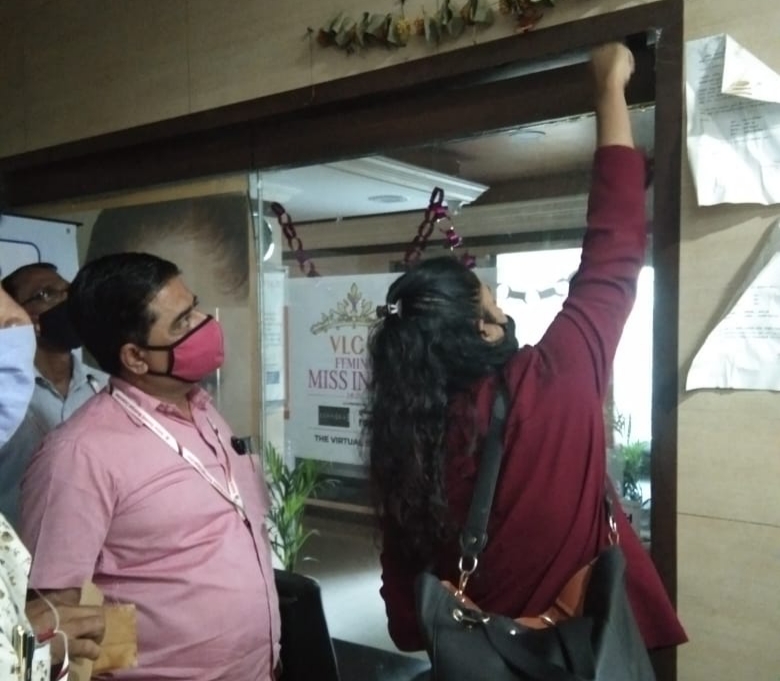 kalyan 25th February:
On the one hand, the municipal corporation is once again ready against Kovid, while on the other hand, the administrative system has also become aggressive against the tax arrears. KDMC has sealed VLCC, a reputed beauty parlor in Kalyan West, against tax evasion of over Rs 1.18 crore. The action was taken by the team of tax superintendent Pramod Patil on the orders of tax assessor Vinay Kulkarni.
The 'Abhay Yojana' was announced by the KDMC administration a few months back to provide relief to the weary taxpayers. Which appeared to have benefited many small to large arrears. The reputed beauty parlor was repeatedly reminded and issued notices by the municipal administration regarding the payment of arrears of tax. But no action has been taken on this letter from the management of the parlor. Therefore, this afternoon a team of Tax Superintendent Pramod Patil from 'B Ward Area' office sealed the beauty parlor. This is considered to be a major action taken by KDMC for tax evasion of more than Rs 1 crore.