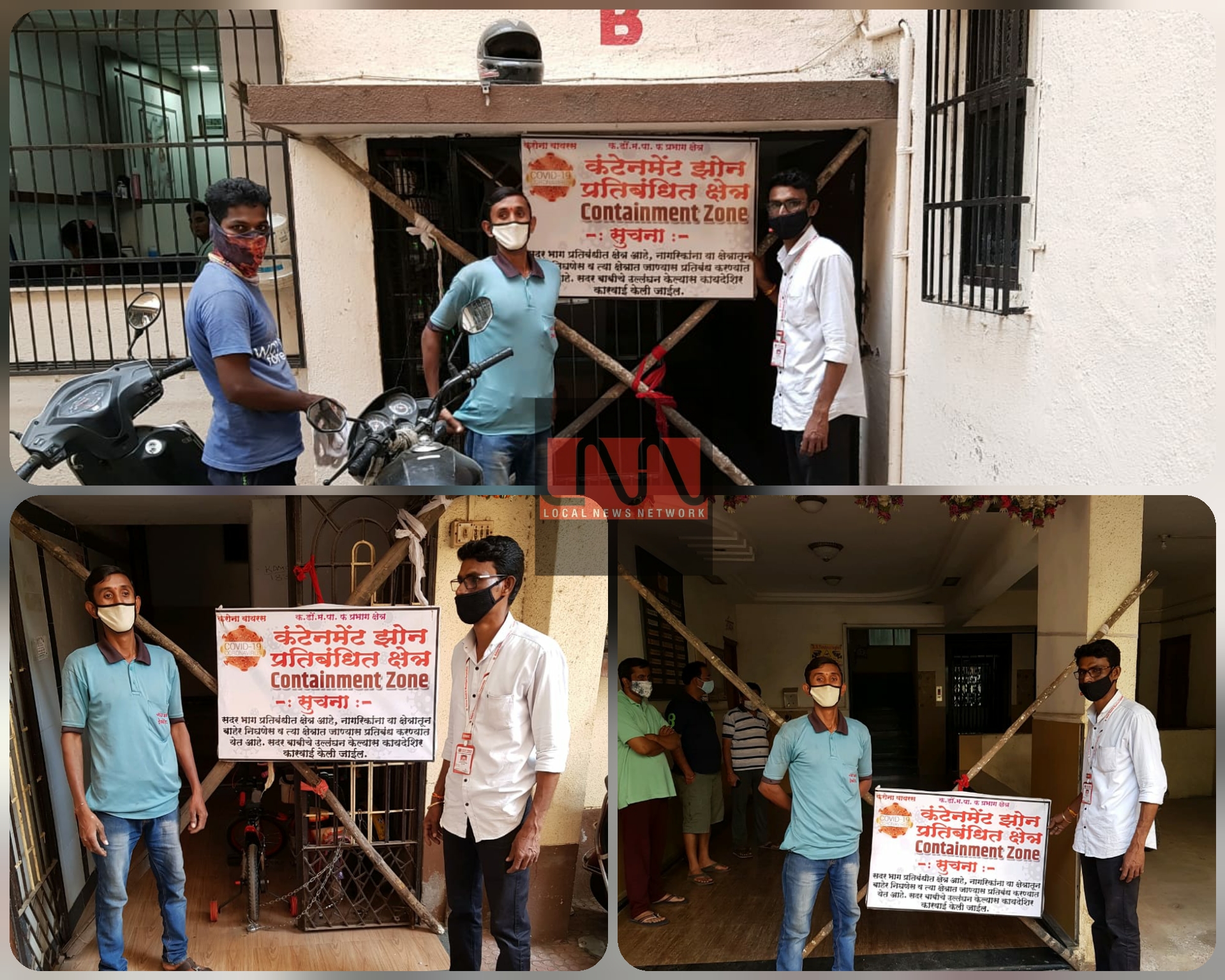 Kalyan / Dombivali dt. February 25:
The number of Kovid patients is increasing day by day in Kalyan Dombivali and KDMC Health Department has also become more vigilant. As a result, the health department has begun sealing off buildings where 5 or more patients with covid are found. In Kalyan Dombivali, 70 per cent of the growing number of patients are in the building.
More than 100 corona patients have been found in Kalyan Dombivali since last week. In particular, most of the patients currently found are in the building-society area. Also, most of these people are coming and going to Mumbai. Ashwini Patil while talking to Palava News. Therefore, the municipal health department has also been alerted and once again corona preventive measures have been initiated. It was also informed that as a part of the same, buildings in which 5 or more patients are found are being sealed.
The Covid Center, which was temporarily closed due to the growing number of patients in Corona, is also being reopened. The art gallery at Lalchowki in Kalyan West has 109 ICUs and 207 oxygen beds. Of these, 50 ICUs and 30 oxygen beds have been started so far. The rest of the beds will also be operational considering the number of corona patients. Pratibha Panpatil gave it to Palava News. In Dombivali, the Savlaram and Gymkhana Kovid Hospitals as well as the Tata Amantra Kovid Care Center at Bhiwandi Bypass were maintained, she said.
Although corona patients are increasing in Kalyan Dombivali, this does not seem to be a new strain. The municipal health department also said that such an increase in the number of patients was expected after the start of the local.
Meanwhile, the health department has been alerted to the rising number of corona patients in Kalyan Dombivali and citizens are also expressing the need to strictly follow the Kovid rules.