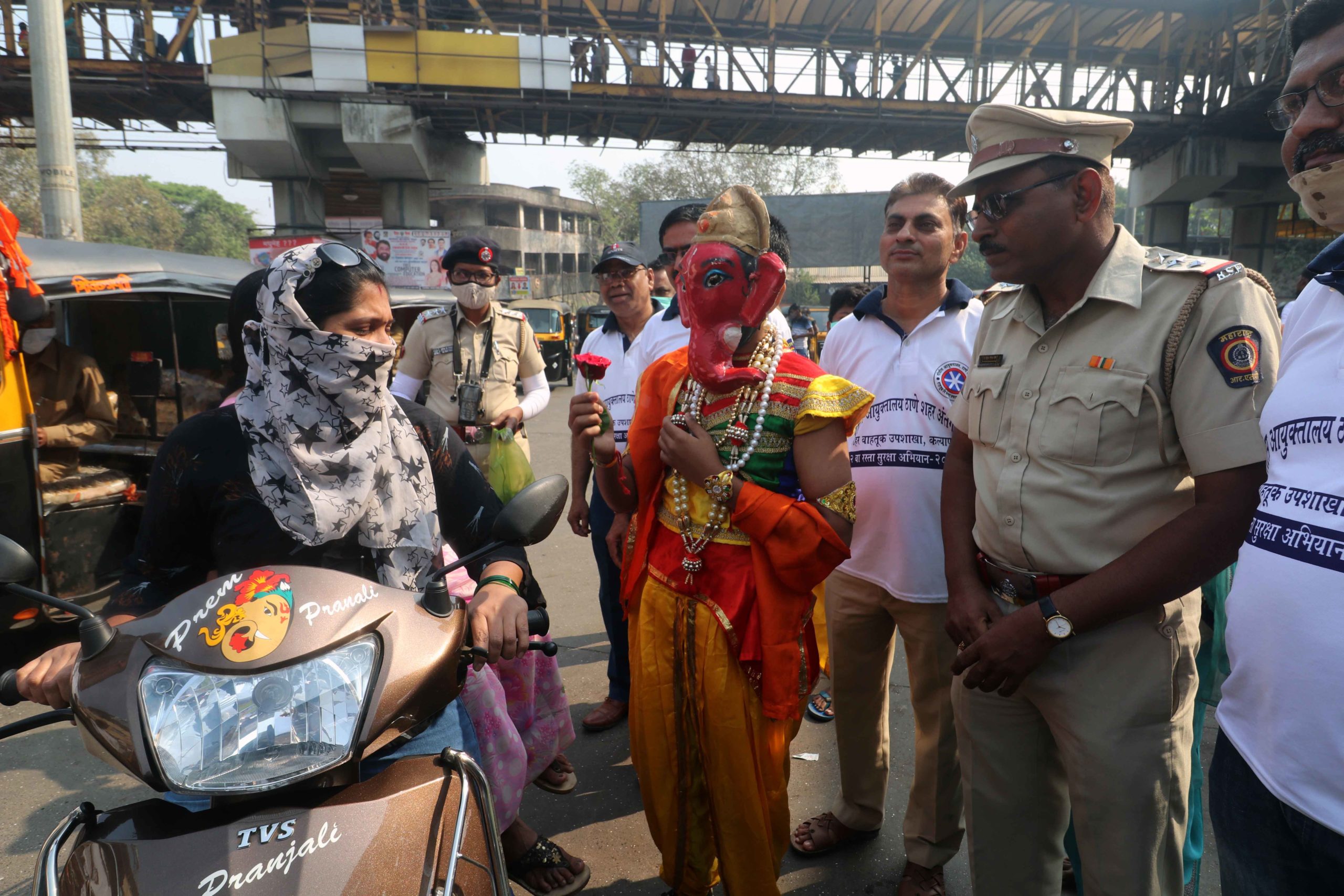 kalyan 16th February:
The number of unruly drivers in the city is increasing day by day and such unruly drivers have been seen in Balganesh in Kalyan to teach traffic lessons. On the other hand, this Balganesha gave rose flowers to the citizens who were following the traffic rules and asked them to follow the rules.
Unruly drivers are now a major headache in all major cities. Proper observance of traffic rules will help in reducing the number of accident victims as well as streamlining the transport system. Unfortunately, this does not seem to be the case. On the contrary, the tendency of people to break traffic rules is on the rise. Against this backdrop, the Kalyan City Transport Branch raised awareness about traffic rules during the National Security Week. In this activity held in the Kalyan station area, children in the guise of Ganesha convinced the drivers of the importance of safety rules. An appeal was also made to two-wheelers driving without helmets, rickshaw pullers driving without masks, drivers parking illegally and giving rose flowers to abide by traffic rules.