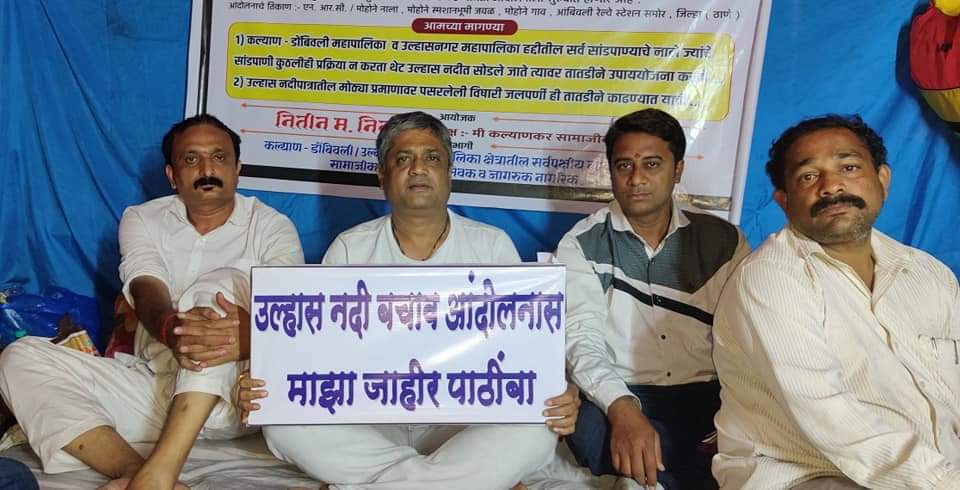 kalyan 15th February:
The Ravi Patil Foundation has also expressed its support to the ongoing agitation against pollution in the Ulhas River. Ravi Patil, head of the foundation, met the protesters on Sunday.
For the last 4 days, Nitin Nikam has been participating in the agitation through Kalyankar Sanstha. The movement is demanding immediate closure of sewage discharged into the Ulhas River without any process and is gaining support from political and social organizations. Shiv Sena leader Ravi Patil informed that Ravi Patil Foundation also declared its support to this movement.
Also in this regard, Guardian Minister Eknath Shinde and MP Dr. Ravi Patil had a phone conversation with Shrikant Shinde. He also assured that he would instruct the concerned department to resolve the issue immediately.